Information about the company

Company name:
Geoplin d.o.o. Ljubljana, družba za trgovanje z zemeljskim plinom

Abbreviated company name:
Geoplin d.o.o. Ljubljana
Address:
Cesta Ljubljanske brigade 11, PO box 3706
1001 Ljubljana
Registration:
The company is entered in the Companies Register at Ljubljana District Court under entry no. 061/10166700
Activity code:
46.710 Wholesale of solid, liquid and gaseous fuels and related products
Share capital:
EUR 29,583,473.10
Registration number:
5025869000
VAT ID no.:
SI51503581
Bank account:
IBAN: SI56 2900 0000 1862 354
SWIFT: BACXSI22
Bank: UniCredit Banka Slovenija d.d.
Telephone:
+386 1 582 08 00
Fax:
+386 1 582 08 03
E-mail:
info@geoplin.si
Management of the company:
Tel: +386 1 582 08 55
Matija Bitenc, MSc, General Manager

Procurator:
Tel: +386 1 582 08 55
David Štoka

Sales and Marketing Sector:
Tel: +386 1 582 08 01
Zlatko Paska, MSc, Executive Director of Sales and Marketing
Origination, Trading and Logistics Sector:
Tel: +386 1 582 08 01
Gregor Lukman, MSc, Executive Director of Supply, Trading & Foreign Sales

Finance Sector:
Tel: +386 1 582 08 01


Organisational and ownership structure of the company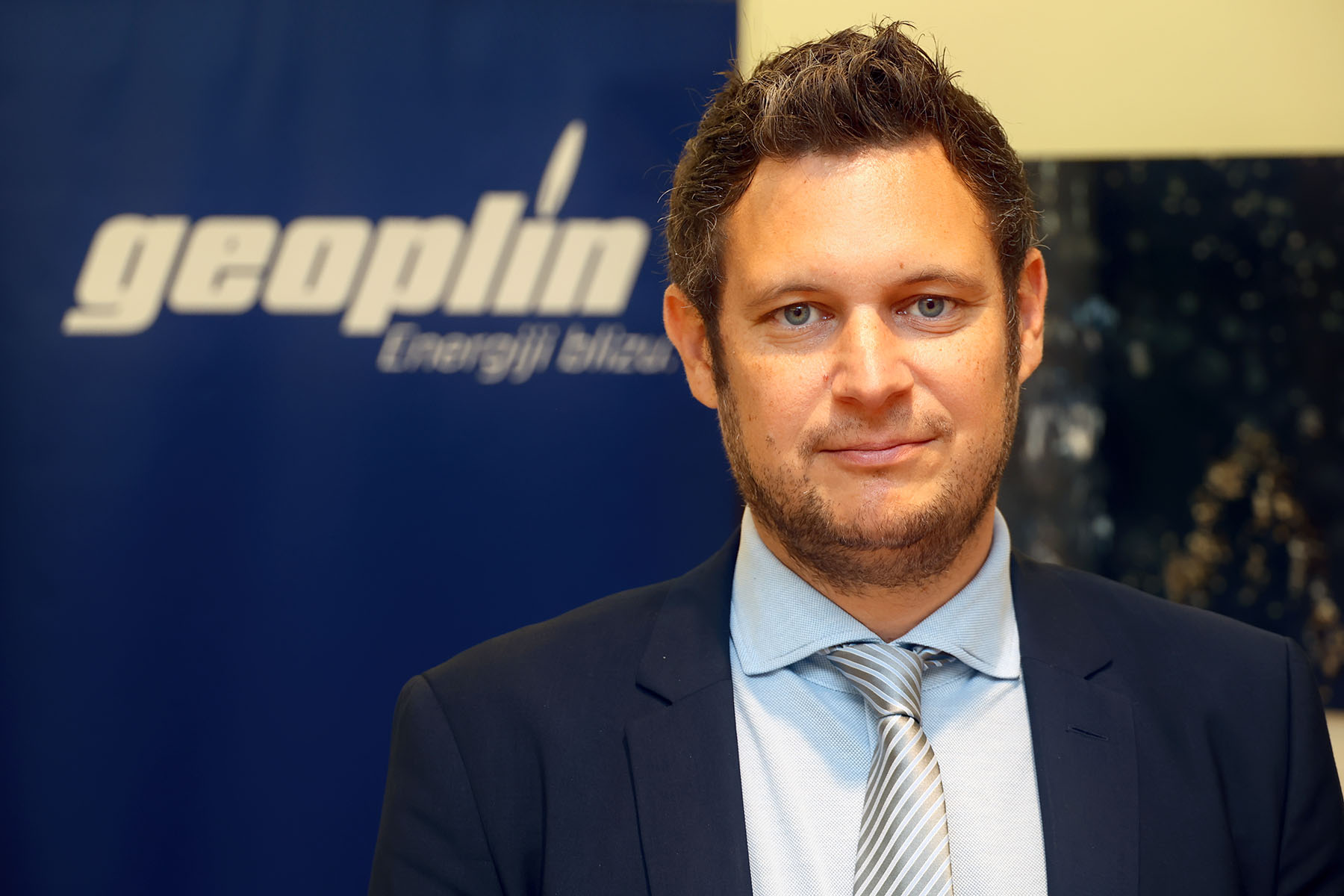 Matija Bitenc, MSc, General Manager


Geoplin has a one-member Management, with Matija Bitenc, Msc, as its General Manager.
Matija Bitenc (born in 1980) holds a master's degree in economic sciences. After completing his master's degree, Mr Bitenc joined Zavarovalnica Triglav d.d. in 2006 as Property Manager. In 2013 he was appointed Deputy Director of Risk Management and Head of Business Intelligence. In addition to this, he was named Head of Capital Modelling and Risk Analytics in 2014. From 2015 until 2017 he held a position of Head of Transaction Consulting with Ernst & Young svetovanje d.o.o., Corporate Finance. In 2017 he joined Deloitte Svetovanje d.o.o. as Assistant Director in charge of the Adriatic Region, Financial Consulting Department. Mr Bitenc is a Member of the Management Board of Petrol, responsible for Finance, Information and Risk.
The Stakeholder's Assembly appointed Matija Bitenc General Manager of Geoplin d.o.o. Ljubljana for a five-year term of office, starting on 21 October 2022.
Stakeholders' assembly
There were a total of 4 stakeholders as at 14 September 2023. Ownership structure as at 14 September 2023 is shown in the pie chart.
Employees at Geoplin
Employees are key to the company's success and an assurance for continued growth. The company employs experts with specialised profiles, and offers them opportunities in one of the most prospective sectors.
Motivated and professionally qualified employees achieve the company's objectives on a daily basis. The company offers them a stimulative and stable work environment. The key competences of employees are reflected in an understanding of the natural gas market, awareness of the general economic situation, the ability to follow the demands of the market and needs of customers, responsiveness, a proactive approach and commitment.
The company's organisational chart comprises the areas of marketing, purchasing, trading and logistics, as well as several independent support departments.