Information about the company
Company name:
Geoplin d.o.o. Ljubljana, družba za trgovanje z zemeljskim plinom

Abbreviated company name:
Geoplin d.o.o. Ljubljana
Address:
Cesta Ljubljanske brigade 11, PO box 3706
1001 Ljubljana
Registration:
The company is entered in the Companies Register at Ljubljana District Court under entry no. 061/10166700
Activity code:
46.710 Wholesale of solid, liquid and gaseous fuels and related products
Share capital:
EUR 29,583,473.10
Registration number:
5025869000
VAT ID no.:
SI51503581
Bank account:
Account no.: 02923-0016962530
IBAN: SI56029230016962530
SWIFT: LJBASI2X
Bank: Nova Ljubljanska banka d.d., Ljubljana
Telephone:
+386 1 582 08 00
Fax:
+386 1 582 08 03
E-mail:
info@geoplin.si
Management Board of the company:
Tel: +386 1 582 08 55
Vanja Lombar, General Manager
Jože Bajuk, MSc, Manager
Sales and Marketing Sector:
Tel: +386 1 582 08 01
Zlatko Paska, MSc, Manager Sales and Marketing
Origination, Trading and Logistics Sector:
Tel: +386 1 582 08 01
Gregor Lukman, MSc, Manager of Supply, Trading & Foreign Sales

Finance Sector:
Tel: +386 1 582 08 01
Vesna Štager, PhD, Finance Director

Organisational and ownership structure of the company
Vanja Lombar, General Manager
Geoplin has a two-member Management Board: Vanja Lombar - General Manager and Jože Bajuk - Manager.
Vanja Lombar (born in 1974), university graduate in economics, is a highly qualified manager with more than twenty years' experience in different economic sectors. Her career in management started in 1998, when she became head of sales and marketing with Bosch Thermotechnik. From 2001 to 2004, she was part of Si.mobil's team (now A1), where she was in charge of organizing and managing of sales to key customers in Slovenia. Then she was hired by the Zavarovalnica Maribor insurance company (now Zavarovalnica Sava), where she organized and managed four different sales channels for insurance services. Before joining Geoplin, she was employed with OMV Slovenia for eleven years, holding different positions related to sales management. For the last nearly seven years, she was OMV Slovenia's General Manager.
She is a member of various associations and professional organizations in Slovenia. The Geoplin Supervisory Board appointed her General Manager of Geoplin d.o.o. Ljubljana for a five-year term of office, starting on 3 January 2022.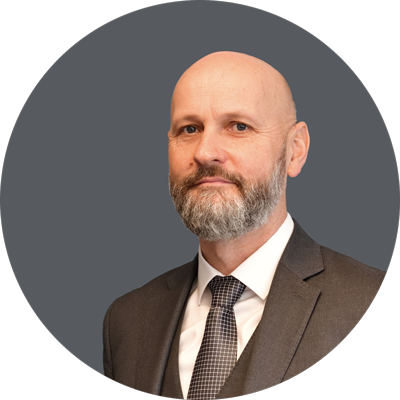 Jože Bajuk, MSc, Manager
Jože Bajuk (born in 1974) holds a master's degree in sociology. After graduating from the University of Law, Mr Bajuk joined Socius d.d. in 1998 as Head of Projects. In 2004 he received his master's degree in sociology from the Faculty of Social Sciences, Ljubljana. In 2007 he was appointed Regional Director at the Sportina Group. Between 2008 and 2010 he was Head of Legal Department in Poteza skupina d.d. Between 2010 and 2012 he was Head of Legal Department in PDP d.d. From July 2012 until March 2020 he held the positions of Procurator of the company, Investments, Production and Maintenance Director, and Regional Director with Interenergo d.o.o. In 2020 Mr Bajuk was appointed Member of the Management Board of Petrol, responsible for the areas of Energy and Environmental Systems and Management of Energy and Energy Products, and for Innovative Business Models Department.
Since 2005 Mr Bajuk has been a lecturer for the Association of Works Councils of Slovenia. His bibliography consists of 17 articles and books published between 1997 and 2009. In the period from 2003 to 2005 he was active as a member or president of various supervisory boards.
74,3%
Petrol d.d. Ljubljana
Supervisory Board
The Supervisory Board comprises two members: a stakeholder representative and an employee representative.
The members of the Supervisory Board are Nada Drobne Popović, MSc as stakeholder representative, and Samo Lahovnik as employee representative.
Stakeholders' assembly
There were a total of 6 stakeholders as at 18 July 2019.
Ownership structure
Structure of share capital as at 18 July 2019.
Employees at Geoplin
Employees are key to the company's success and an assurance for continued growth. The company employs experts with specialised profiles, and offers them opportunities in one of the most prospective sectors.
Motivated and professionally qualified employees achieve the company's objectives on a daily basis. The company offers them a stimulative and stable work environment. The key competences of employees are reflected in an understanding of the natural gas market, awareness of the general economic situation, the ability to follow the demands of the market and needs of customers, responsiveness, a proactive approach and commitment.
The company's organisational chart comprises the areas of marketing, purchasing, trading and logistics, as well as several independent support departments.